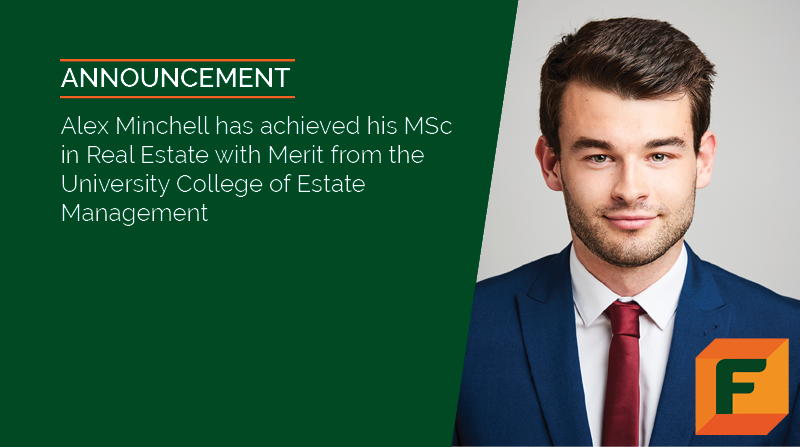 Alex Minchell Achieves MSc in Real Estate with Merit
Thursday 26 May 2022
Flude Property Consultants are delighted to announce that Alex Minchell has been awarded his MSc in Real Estate with Merit from the University College of Estate Management.
Alex joined Flude in 2017 and quickly progressed to the role of Property Management Surveyor within the firm, where he managed a wide variety of properties on the South Coast. Now, Alex works within the firm's professional services department as a Surveyor and assists the undertaking of rent reviews and lease renewals on behalf of a variety of landlord and tenant clients, together with the preparation of valuation reports.
Alex is enrolled on the RICS' Assessment of Professional Competence, with the goal of becoming a full time member of the RICS and a Chartered Surveyor.
Alex Minchell commented, "A tough 3 years completing this course part-time and via distance learning, but well worth the effort".
Flude Director, Edward Flude, commented, "Congratulations to Alex on completing his MSc in Real Estate and on achieving a Merit. His professionalism, communication and problem-solving skills have made a significant contribution towards our property management department over the past 5 years and I am delighted to welcome him to our valuation and lease advisory team, where he will be completing his training to become a Chartered Surveyor".
Back to News