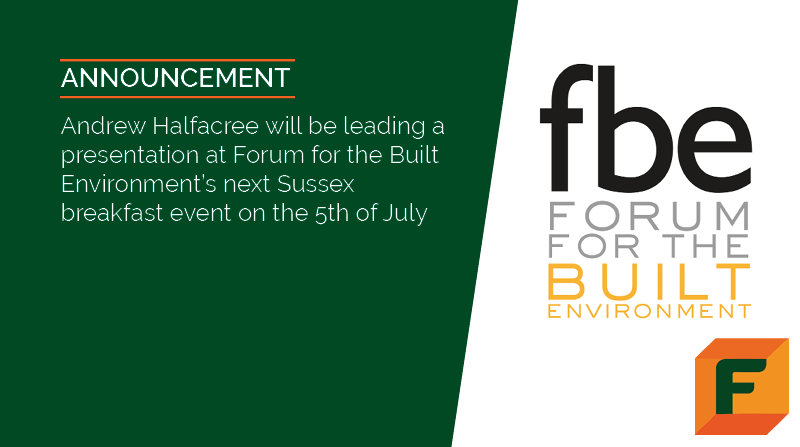 Breakfast with Andrew Halfacree for FBE
Tuesday 28 June 2022
Flude Property Consultant's Director and Head of Agency, Andrew Halfacree, will be leading a presentation at Forum for the Built Environment's (FBE) next Sussex breakfast event next month.
FBE are focussed on bringing 'likeminded people together to collaborate, debate and deliver excellence in the built environment'.
Andrew will be giving an 'agents' view of the commercial property marketplace across Sussex, with a particular focus on the Brighton & Hove markets and the surrounding area. Tickets can be purchased on FBE's website here.
Back to News