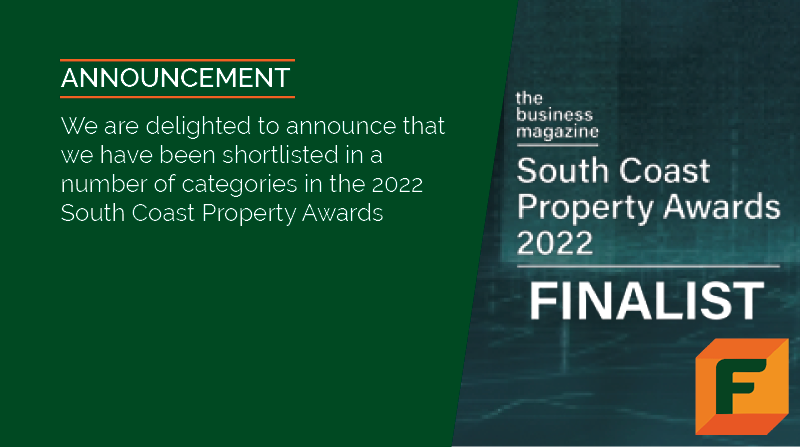 Flude Property Consultants' are Shortlisted in Four South Coast Property Award Categories
Thursday 18 August 2022
Flude Property Consultants are delighted to announce they have been shortlisted in a number of categories at this year's South Coast Property Awards.
The South Coast Property Awards is recognised as the leading commercial property event in the region and celebrates the contributions of property agents, developers, planners, consultants, property lawyers, and dealmakers to the success of the sector.
Flude are delighted to have been shortlisted in the following categories;
Industrial/Logistics Consultancy of the Year (by No. of Deals)
Offices Consultancy of the Year (by No. of Deals)
Property Deal of the Year
Flude's business rates specialist, Dan Green, has also received a personal nomination and has been shortlisted in the 'Young Property Person of the Year' award. He commented, "It is great to have been nominated for this award and good luck to all the other nominees".
Flude will be in attendance at the awards ceremony on the 29th of September when the winners will be revealed.  The event will be a fantastic opportunity to network and to celebrate the collective achievements and accomplishments of the property industry. Read more on The Business Magazine's website here.
Director, Sebastian Martin, commented, "it is a fantastic achievement for the business to be up for some many awards and we are all looking forward to attending the event in September".
Back to News