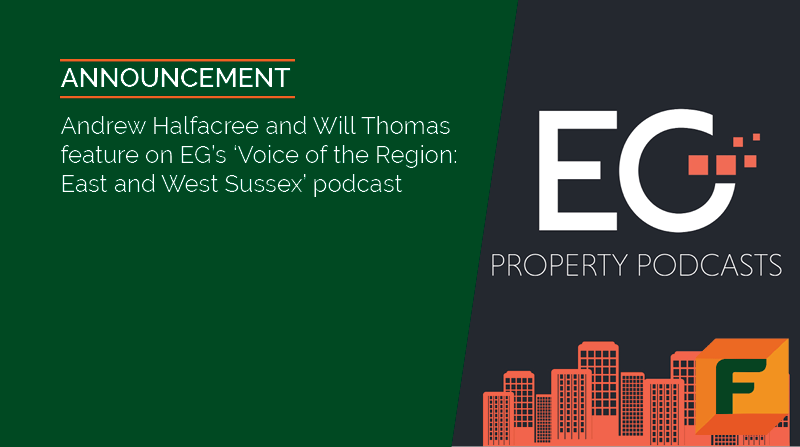 Flude Property Consultants Directors Feature on EG's 'Voice of the Region: East and West Sussex' Podcast
Wednesday 28 July 2021
Flude Property Consultants directors Andrew Halfacree and Will Thomas featured on EG's 'Voice of the Region: East and West Sussex' podcast this month.
The podcast, which focusses on different regions and industries each episode, has Andrew and Will discussing the retail and leisure market across Sussex and its resilient and independent nature, particularly in Brighton.
The podcast feature comes following Flude's success in the recent Radius 'On Demand Rankings' for Q2 where FPC sat comfortably ahead of the rest of the Radius market in both West and East Sussex, with retail providing the driving force of this success.
You can listen to the podcast here.
Back to News