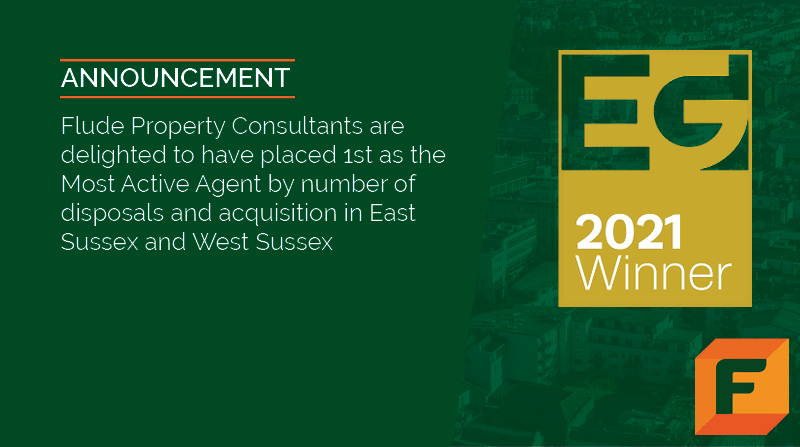 Flude Property Consultants' Place 1st in East and West Sussex Leader Boards in the 2021 EG 'On-Demand Rankings'
Wednesday 16 March 2022
This year, EG's (Estates Gazette) replaced their annual deals competition with their new 'On-Demand Rankings' platform which rewards professional property firms based on how active they are in the commercial property markets of their respective regions quarterly and annually.
EG announced the winners last week and Flude Property Consultants are delighted to have placed 1st as the Most Active Agent by number of disposals and acquisition in East Sussex and West Sussex.
As a result of transacting over 100,000 sq ft of retail space, Flude placed third in the retail sector for the South East of England which includes the Home Counties. We are delighted to have placed 3rd in this category since this is a much wider, and hence more competitive, geographical area.
We also placed on the national leader board for the total number of hotel and leisure transactions alongside national firms. This is an exceptional recognition of the incredible hard work our hotel and leisure agents have put in over the past year.
Andrew Halfacree commented, "I am delighted that we continue to rank highly in the EG leagues within the markets in which we operate. It is testament to our hard working teams and affirms that the way in which we operate is effective".
Back to News