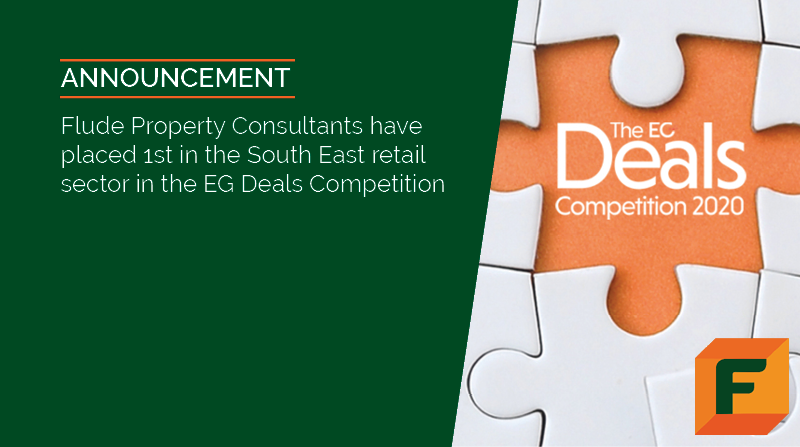 Flude Property Consultants place 1st in South East Retail Sector
Wednesday 17 March 2021
The results of EG's (Estates Gazette) annual Deals Competition have been announced. The competition awards professional property firms based on how active they are in the commercial property markets of their respective regions.
Flude Property Consultants are delighted to announce we have placed 1st in the retail sector for the South East England market. In the 2018 and 2019 awards, Flude retained their spot in second place in this sector. After what has been a challenging year we are thrilled that our team's tenacity and dedication has been rewarded by moving into top spot.
We also entered the office category for the first time being ranked as the 4th most active office agent in the South East of England.
In previous years, EG have also awarded property firms on their activity in their counties and were we won the Most Active Agent award in Sussex in 2019 and 2020.
Andrew Halfacree, head of the Brighton's agency team, commented, 'these further accolades follow our various successes in the recent CoStar Awards. It is further evidence of our growing presence as a strong regional practice. I am delighted for our team to have been recognised in this way and take the opportunity to thank them for their commitment and hard work as well as our clients for entrusting us with their instructions to market their properties'.
Full results of the competition can be found on their website.

Back to News