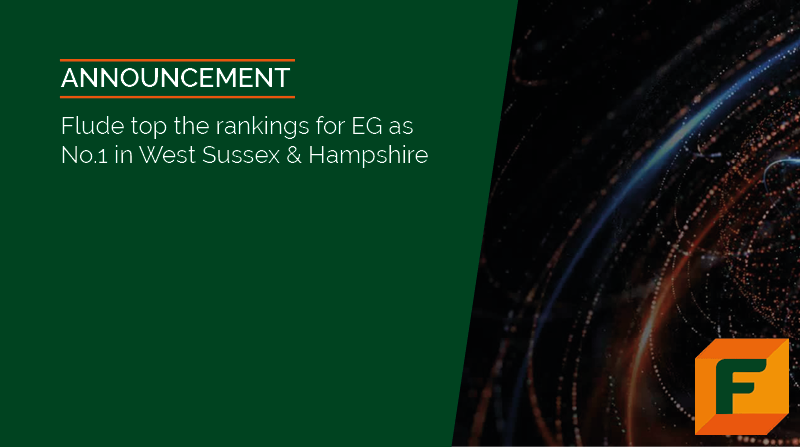 Flude Top the Rankings for EG as No.1 in West Sussex & Hampshire
Friday 27 October 2023
This week EG Radius revealed its 'On-Demand Rankings' leaderboard for the busiest and most active professional property firms in the commercial property markets of their respective regions.
Flude Property Consultants are delighted to announce that we have ranked No.1 in West Sussex & Hampshire across all sectors as the top contributors in lettings and occupational sales in Q3.
EG is the leading commercial property publication in the UK, which covers the whole of the UK's commercial property market.
Director, Mark Minchell, commented, "This is a great accolade to receive and underlines the effort and dedication that our agency team put into the disposal of clients properties across Sussex and Hampshire, especially in these testing times"
Back to News