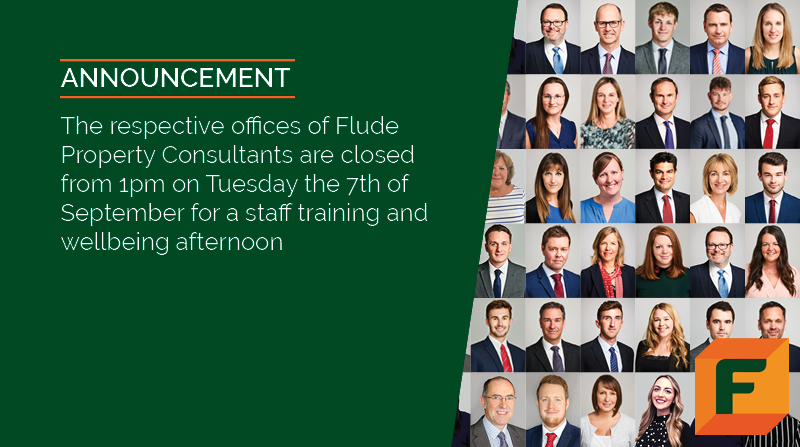 Office Closures for Staff Training and Wellbeing Afternoon
Monday 6 September 2021
The respective offices of Flude Property Consultants are closed from 1pm on Tuesday the 7th of September for a staff training and wellbeing afternoon.
Teamwork, feeling part of a team and regular training is part of the culture of Flude Property Consultants. Covid has impacted the ability to bring staff of our 3 offices together since early 2020 and 7th September is the first opportunity to bring the whole team together again.
Whilst this will involve a temporary disruption to service, the training and wellbeing that the afternoon will bring helps to ensure that we continue to provide a high level of service. 
We thank our clients for understanding and service will resume as normal from 9am on Wednesday the 8th of September.
Back to News