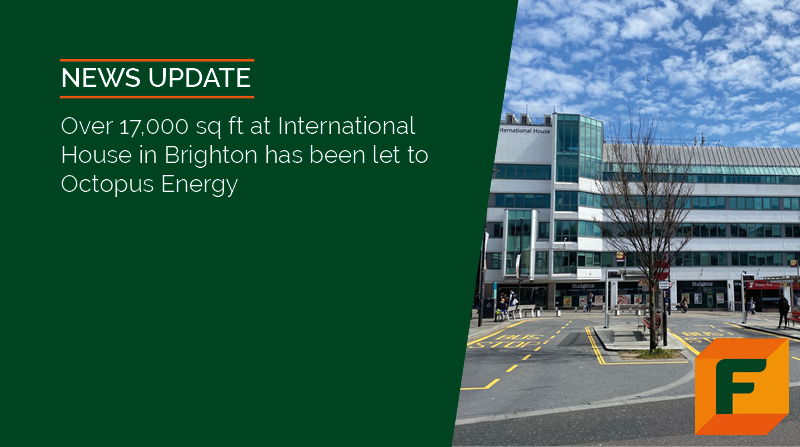 Over 17,000 Sq Ft at International House in Brighton Let to Octopus Energy
Friday 25 November 2022
Flude Property Consultants are delighted to have recently completed on the letting of 3 separate floors, comprising a total of over 17,000 sq ft at International House in Brighton to Octopus Energy.
Established in 2015, Octopus Energy has seen significant business growth in recent years, with sites across the country in London, Warwick, Leicester and Manchester as well as major expansion in Brighton.
International House comprises a prestigious five storey purpose built office building located immediately adjacent Brighton railways station.
Each floor was let by way of a separate transaction and all of which have taken place within the last 12 months. The most recent of which was the 1st floor.
Director, Ed Deslandes, commented, "It has been great working with the team at Octopus over the last couple of years as they continue to expand their office presence in central Brighton, and are now set to become one of the biggest employer's in the city in the coming years".
Back to News